Turn your building into a community
Let us help you build a beautifully designed room to create this community!
Right now, you've got a real challenge trying to retain current tenants while aiming to attract new ones. Not to mention the  co-working spaces that are competing with you left and right. So how do you increase long-term loyalty and position your property as a place where tenants can engage with one another in an exciting way?
As a successful landlord, you understand the importance of creating an environment where your tenants can easily meet and get to know each other. Relationships are what business is all about, and fostering them in your building creates the kind of glue that makes tenant retention so much easier. You can take a small space and create an UnPlugNPlay center and give your tenants an amenity that improves their culture and productivity. Your tenants often need refreshing play breaks with a co-worker or a small team meeting away from the noise and distractions of their own offices. 
packages start from $1,499
Killerspin's UnPlugNPlay Service delivers a unique tenant engagement experience that is easy to launch and maintain. We take care of everything. Here is what Killerspin UnPlugNPlay provides for you and your tenants:
Free beautifully crafted table customized with your brand

A beautiful, low cost room design. Show us your room, and be amazed at the UnPlugNPlay transformation

A dedicated tenant success agent to help people book the room

UnPlugNPlay Tenant Engagement Day where your tenants get to meet and play with one another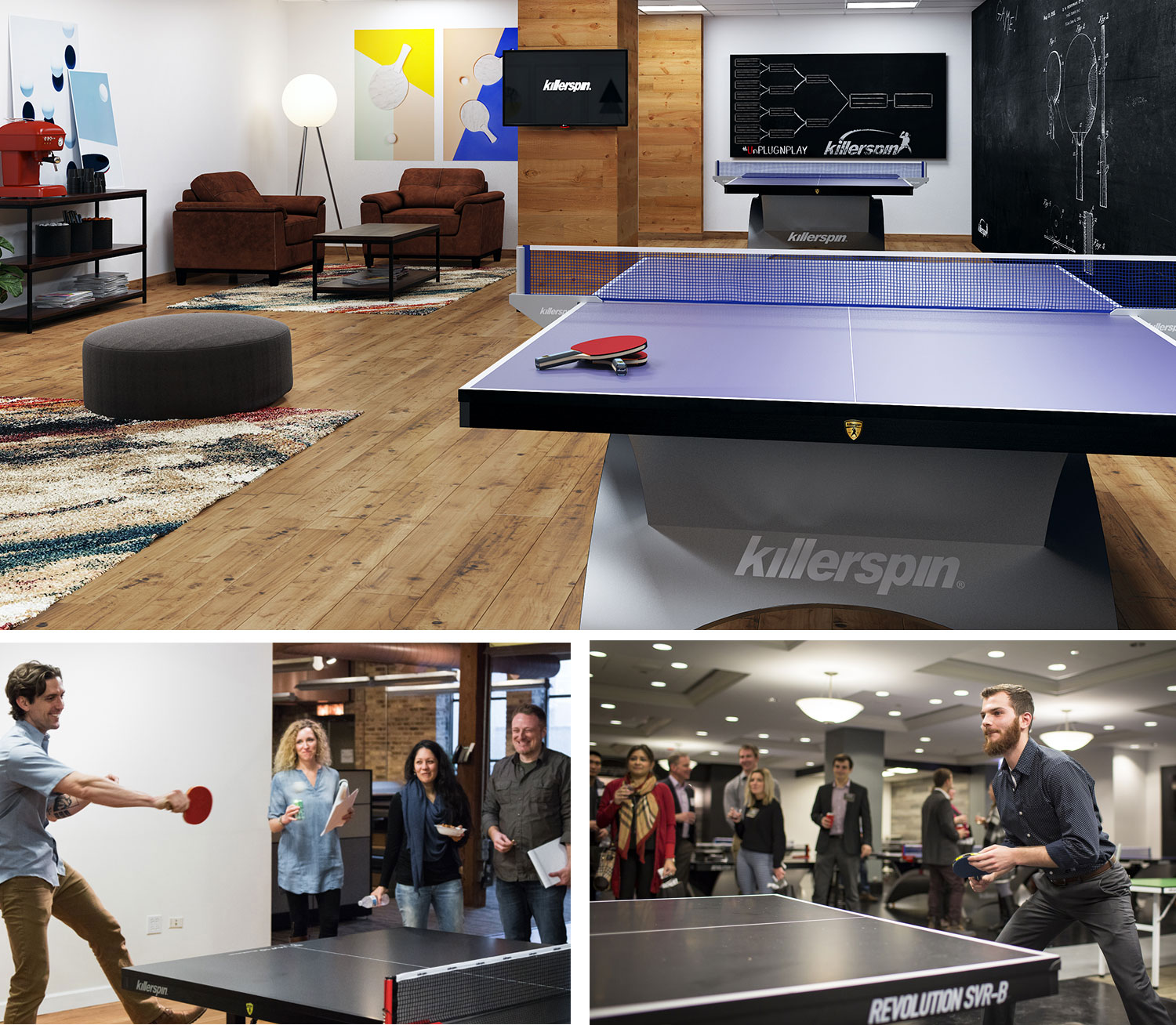 WE'RE DOING IT AS WE SPEAK
See how UnPlugNPlay program can really bring people together.
Activate Your Experience Today.
No two UnPlugNPlay packages are the same because we customize every package around the number of people who work in your office building for maximum involvement.
So get started by filling out the form below to share a bit more with us about your environment. We'll be promptly back in touch with an UnPlugNPlay package that's made to roll out and revolutionize your space.
More time spent together for existing tenants. A highly attractive offering to lure in new tenants. A program to coordinate game play that we handle from start to finish because all it takes is one subscription to make it happen. Let's UnPlugNPlay together today!