Ping Pong Goes Beyond Being a Fun Perk, Spells Big Things For On-Site Culture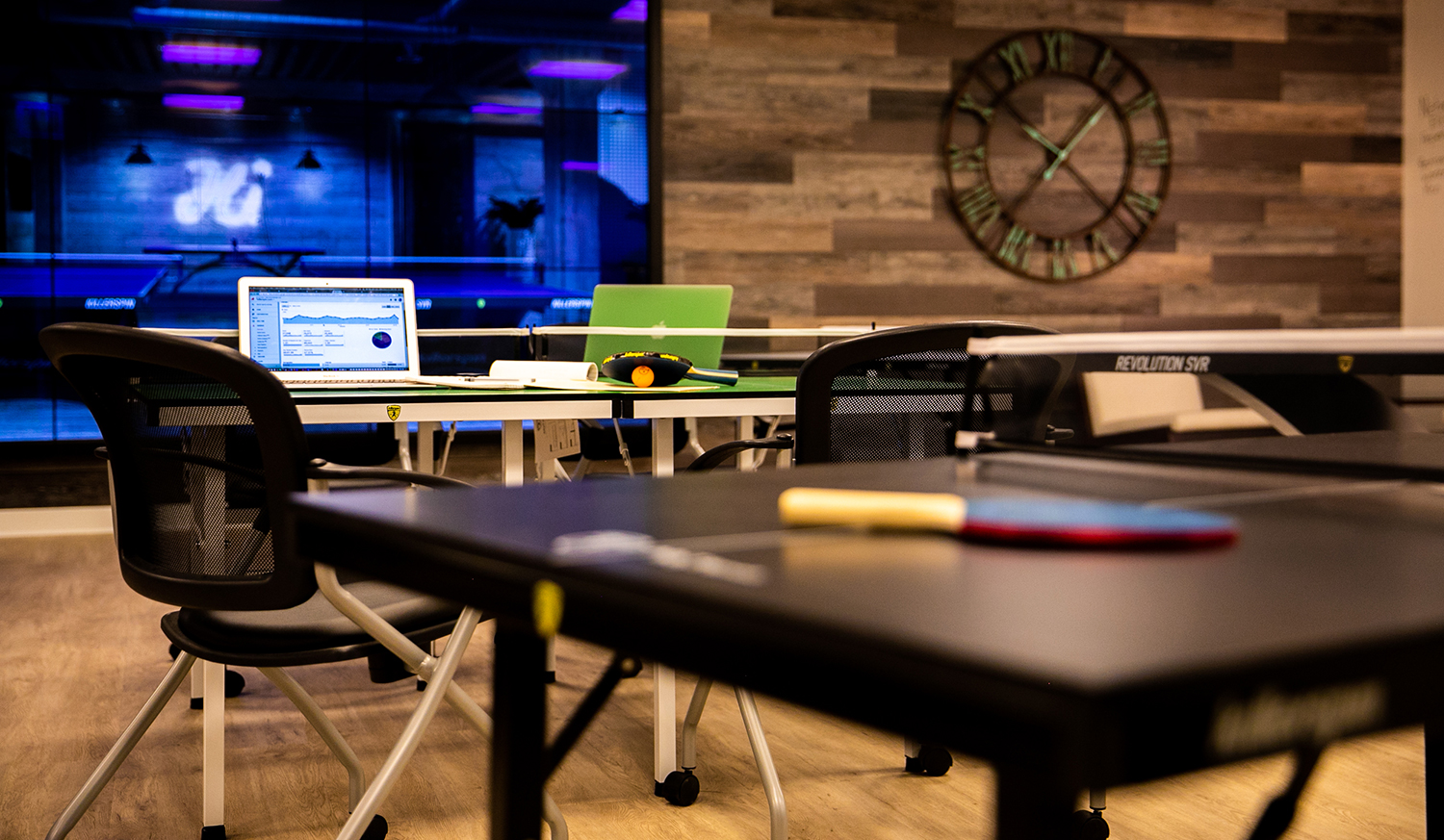 Have you ever wondered why more property management companies are considering having amenities like table tennis tables in their buildings?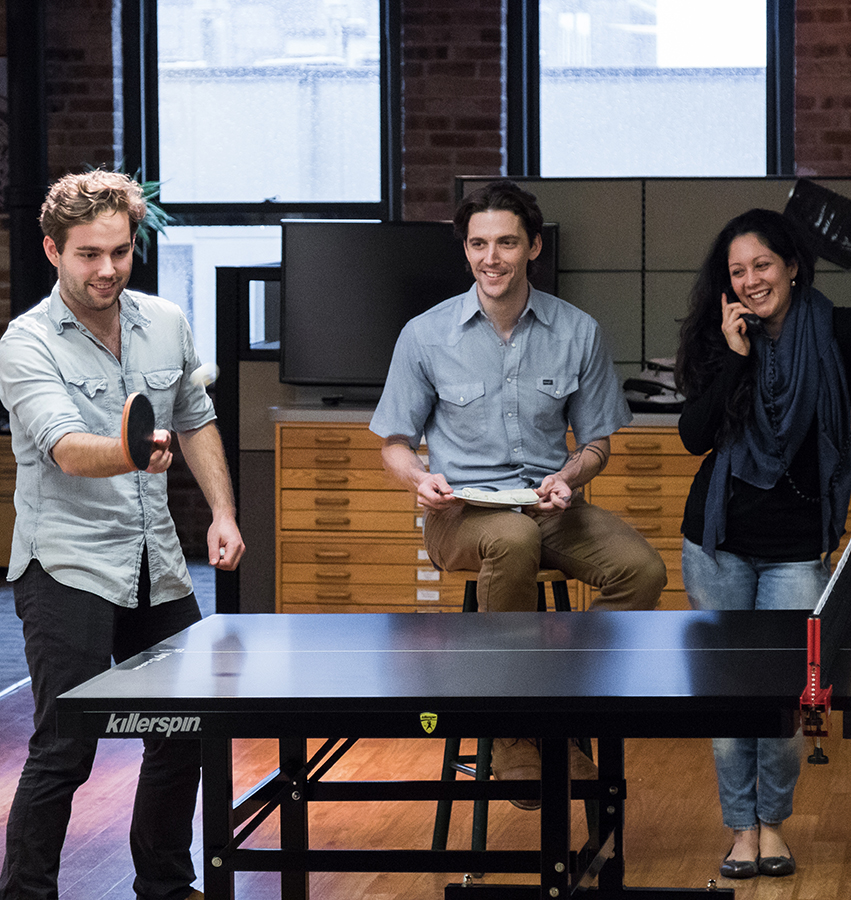 IT'S ALL ABOUT TALENT
Attracting new tenants and keeping them is essential to every management company's success. In today's highly competitive environment that includes co-working spaces, it's crucial to draw new tenants into the fold and keep them for years. Not an easy thing to do.
Meanwhile, these tenants have recruitment and retention challenges of their own. Almost 40% of companies reported talent shortages in 2015 with only 20% employees planning to stick around at their current company for the long term.
We will convert a common area space in your building, add a high-quality ping pong table and custom paddles, and supply all the balls you'll need. We'll even send our pro table tennis players to help make your tenant engagement event a success.
CREATE AN INTANGIBLE CULTURAL ADVANTAGE
Engagement: It's the secret ingredient that so many companies are craving to ensure their people are motivated and excited about the workplace culture they belong to. That extends to the kind of building that houses such a culture. Is the property fun? Interactive? Open and inviting? Is there a sense of frequent communication between tenants who enjoy each other's company?
You may be pleasantly surprised to learn how table tennis can accomplish just that.
THE PERFECT ICE-BREAKER
Ping pong helps break the ice between tenants from vastly different companies within your building. Because of its inclusiveness and the informal atmosphere, it creates, playing ping pong is a great way to build relationships and get ideas flowing – which are two of the most important drivers for keeping your tenants engaged. By having fun together, regardless of whether or not they're from the same office, tenants instantly feel more connected to each other around a ping pong table.
IT SPURS CREATIVITY
All work and no play? People who are burnt out become both bored and boring. This makes it awfully hard to push through and provide creative thinking when the job calls for it. That's why it's so important to supply a common area in your building's environment where people can take a break and, after they're done, approach the challenge they were working on from a fresh perspective.
Table tennis to the rescue.
Imagine what happens when tenants are surprised to discover a brand new Killerspin table in an area of the building where people can congregate. People are playing, laughing and having fun – and some of them just met for the very first time. When they go back to work after playing a game or two, they find their mental energy restored, with new ideas springing forth.
According to Wendy Suzuki, Ph.D. Professor of Neuroscience and Psychology at New York University:
"Playing ping pong engages the part of the brain responsible for strategic planning and thinking. The combination of that and aerobic activity causes another part of the brain (which allows humans to form and remember long term facts and events) to be stimulated resulting in ideas and strategies to begin forming and helping solve problems you may be struggling with."
And another thing about table tennis – anyone can play. This makes a ping pong table the perfect productivity tool and one of the reasons almost every tech company out there has at least one.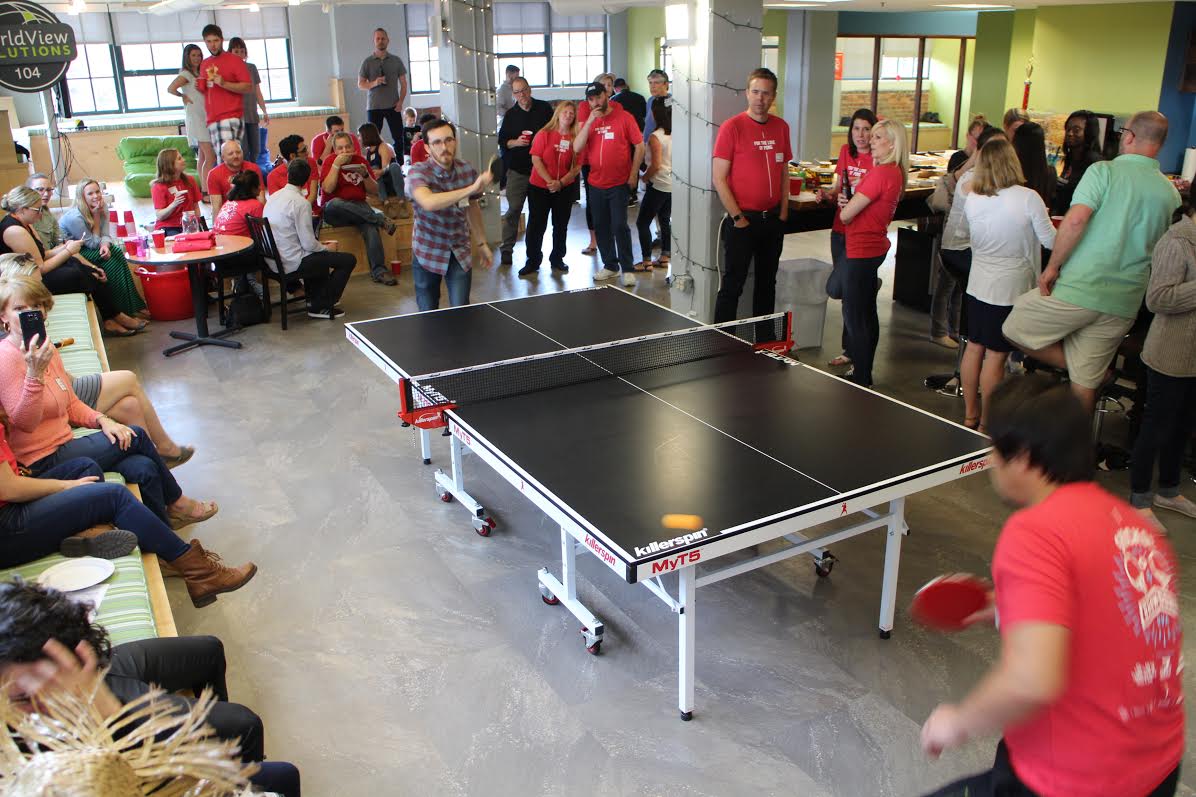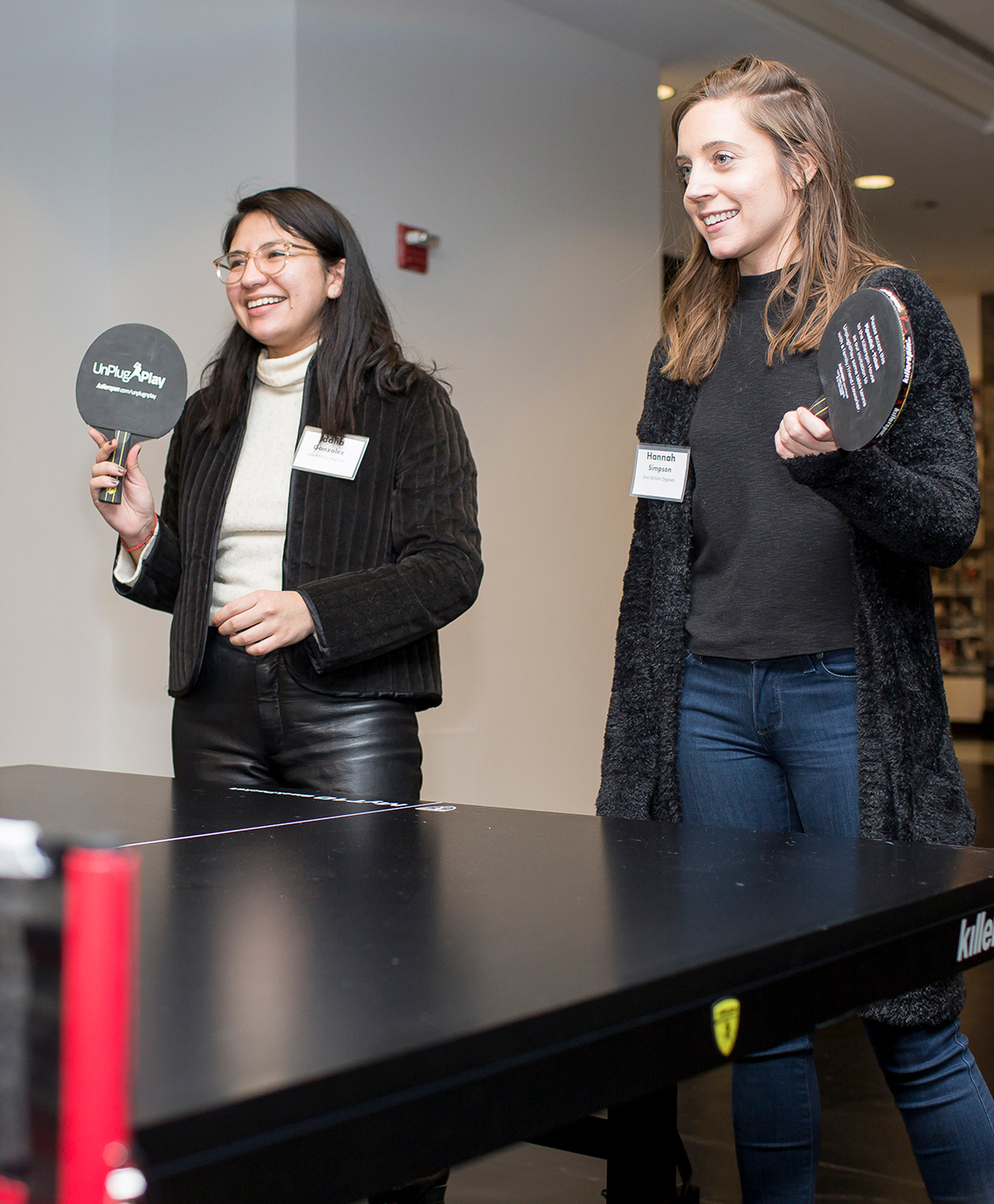 HAPPY AND HEALTHY PEOPLE MAKE FOR GREAT EMPLOYEES
Sitting behind the computer for hours on end is much more dangerous than most people think. Short ping pong breaks during the workday can do wonders for every tenant's health. All it takes is 10 minutes. It's a great way for any person to get their body moving, break a sweat and burn some calories. And that's just a small part of the health benefits from playing table tennis. If the above sounds appealing to you, just think about how it's going to feel among your existing and prospective tenants once you discover the UnPlugNPlay program from Killerspin.
We'll do all the heavy lifting required to give you a high-quality table from Killerspin along with customized paddles. We'll also completely re-design a common area space in your building that gives your tenants countless ways to connect through table tennis matches. Plus, UnPlugNPlay creates unique events like tenant and employee engagement days featuring professional table tennis players, providing you with the perfect opportunity to show off your space while giving a tour to a prospective tenant. All the while, you'll be showing your existing tenants that you genuinely care about their happiness and well-being. 
IT'S TIME TO JOIN THE REVOLUTION
Make the UnPlugNPlay program from Killerspin the centerpiece of your property management company's mission to well position your building to new tenants in the market and strengthen loyalty among your existing tenants. To arrange a consultation with Killerspin, fill out the form below to tell us more about your company. We'll get back to you with an UnPlugNPlay package that's ready to roll out and revolutionize your space.